ROLAND HP506 REVIEW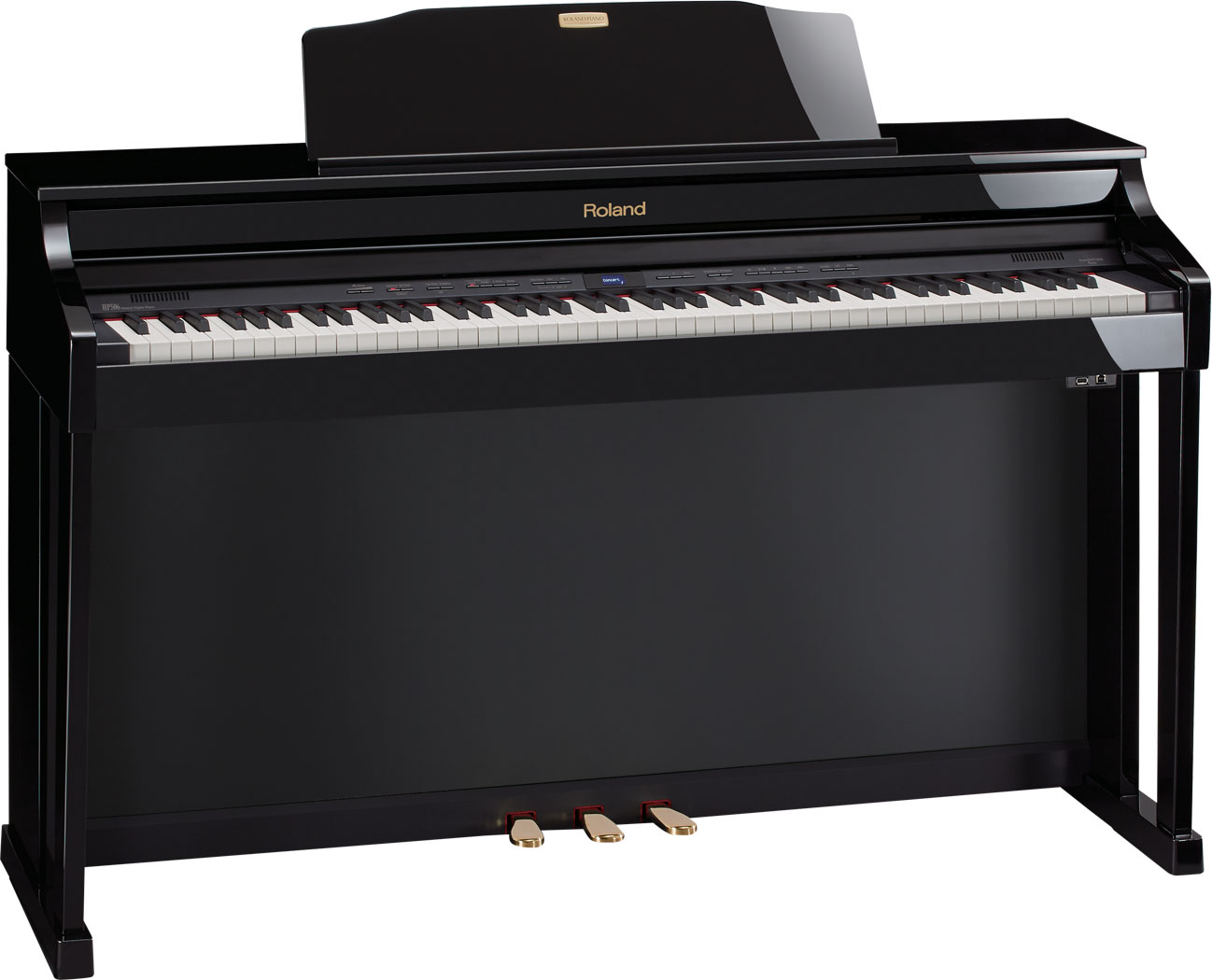 Roland HP506 is one of the bestselling Roland home-style digital piano.
Many people are aware of the excellent technology and function of Roland digital pianos.
They are also aware that, Rolands are known for prestige and high quality over other brands.
Roland HP506 is made for pianists who search for digital pianos with brilliant functions and elegance.
Roland's HP series home-style went from Roland HP505 to Roland HP506.
Roland HP506 has an excellent keyboard with escapement with the new PHA-4 Concert keyboard.
Speaker quality and keyboard quality are also at top-quality. If your budget is ample and if you have experienced Roland HP506, then you will most likely consider actually buying this item.
Roland is the best as a digital Piano.
If you have at least used acoustic piano in the past, you will acknowledge Roland HP506 out of other digital pianos within the same price range.
Roland HP506 is a modern-style home digital piano with prestige and various features that can provide pleasure in performance.
Roland HP506 is also recognized because Roland HP506 has the PHA-4 Concert Keyboard with escapement technology that can explore the dynamics of a natural grand piano touch.
Roland is the best when it comes to the touch action that gives you the "click-feel" of Escapement.
Many in-store shoppers acknowledge the weight of the keyboard; as they play the Roland HP506, they acknowledge it once again.
Nonetheless, Roland HP506 is a modern-style home digital piano which does not take up that much space.
If you lack space to keep a piano but still want a digital piano that is same size as an acoustic piano with PHA-4 key, then I strongly recommend the Roland HP506.
The acoustic projection technology expresses the ample, multi-dimensional sound from the speakers or the headphones with the 3D ambience effect.
Sound — Roland HP506 have the technology of "Super Natural Sound" that Roland is very proud of.
Like what the review of other Roland digital pianos state, Super Natural Sound not only means to have a natural sound but it also means that Roland HP506 will express performance realistically, just like an acoustic piano does.
Roland HP506 won't fabricate nor devaluate the expression of the performer but it will realistically express the performance as is.
Roland HP506 have sound output of 30Wx2, 7Wx2.
The sound of Roland is sampled from the sound of Steinway piano.
Thus, Roland HP506 has ample sound of clarity and depth. Honestly, not everyone is satisfied with sound of Roland pianos. The criticizers express that Rolands have rough bass that slightly vibrates.
Sound is a personal preference and if they want a clear sound then it is understandable.
However, fans of Roland products say that harmonic connection between lower to higher pitched sounds are well balanced.
Most Roland fans in-store are usually music majors and performers of classical music.
Roland HP506 has 19 different types of piano sounds and has 331 of other sound styles.
Compared to the number of hotkeys, it has vast amount of different sound types. You can play it comfortably with the 128 Polyphony.
Roland HP506 has -6+5 transpose. Roland HP506 has output of 30Wx2, 7Wx2.
Roland HP506 also has 99 Songs; also an accompany function that can enrich performance.
Roland HP506 has realistic sound with great speaker quality that can satisfy what customer wants.
Use the Piano Designer function and Note Voicing feature to independently adjust your sound pitch, level, and tones.
Suiting the sound to your liking like this is a powerful tool you can use with your performance.
Touch —— As stated above, Roland HP506 has weighted keys that have ivory feel which is made to prevent slipping of the finger.
Roland HP506 has 88 keys (PHA-4 Concert Keyboard: with Escapement and Ebony/Ivory Feel) which makes low-pitched keys heavier and makes the weight of the keys lighter as pitch gets higher.
Action of the keys is acknowledged all over the world.
To emulate realistic grand piano it is made with "click-feel" which is called escapement.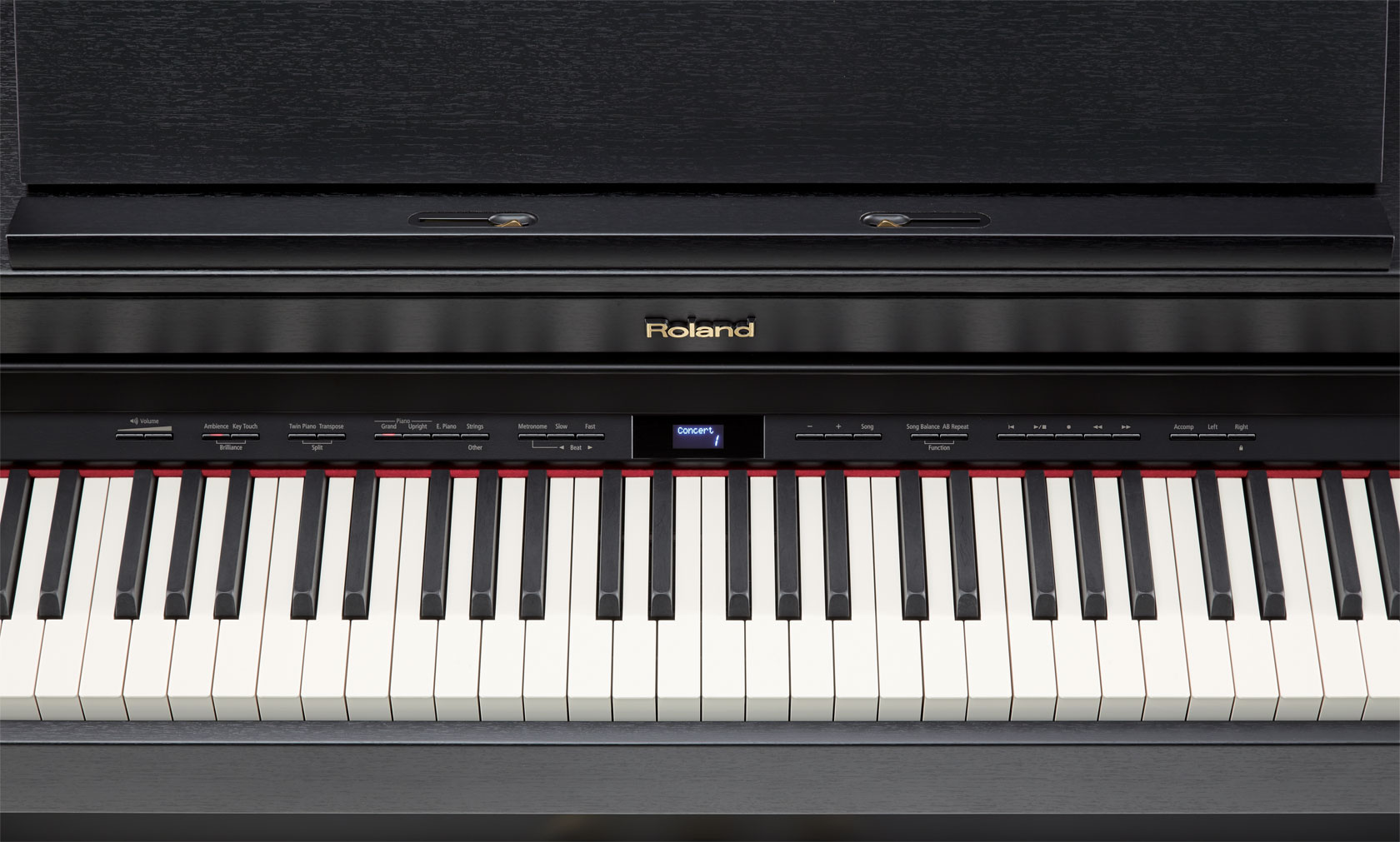 Roland has action level of Ivory G < PHA4 Standard < PHA4 Premium < PHA4 Concert. Roland HP506 is made of PHA4 Concert action.
You will feel like you are playing an acoustic grand piano.
You can control touch-sensitivity to your own preference for performance with the use of Dynamic Harmonic feature.
It's hard to know the pros of Roland keyboard just by pressing on the keys.
Play the actual Roland HP506 piano when you have a chance; you might even become a fan of Roland afterwards.
Roland's keyboard is great for beginner children and also great for practice and performance of experienced pianists.
If you have not experienced advanced Rolands, then I strongly recommend experiencing it.
Roland HP506 has the best keyboard action compared to other digital pianos within the same price range and I proudly recommend the Roland HP506.
Function… Roland HP506 has many different functions.
Sound| Including 19 piano sounds, Roland HP506 has total of 331 different sounds. From woodwind, brass, string, and electronic sounds, Roland HP506 has various sounds that you can enjoy playing.
Layer| With this technique, you can play two different sounds simultaneously on one key. You will be able to play piano and string sound or piano and organ sound at the same time. You will be able to make the performance more beautiful and will give you more enjoyment.
Transpose| Roland HP506 has transpose of -6 +5 which can be useful harmonizing with different instruments.
Audio| Roland HP506 has Playback function with ability for you to play WAV files inside of USB like an audio. You can also balance the volume to play along your WAV file with the digital piano.
Wireless USB|You can wirelessly connect to smartphones and smartpads such as iphone and ipads and use Roland-provided APP such as Piano Partner APP and Air Performer APP for free. (However, Wireless USB Adapter is an optional item)
Other functions include computer USB, Recording function, metronome function.
Option — Roland HP506 is a home-style digital piano that comes with cabinet stand and 3-pedal (Soft, Sostenuto, and Damper). Yet, bench is optional.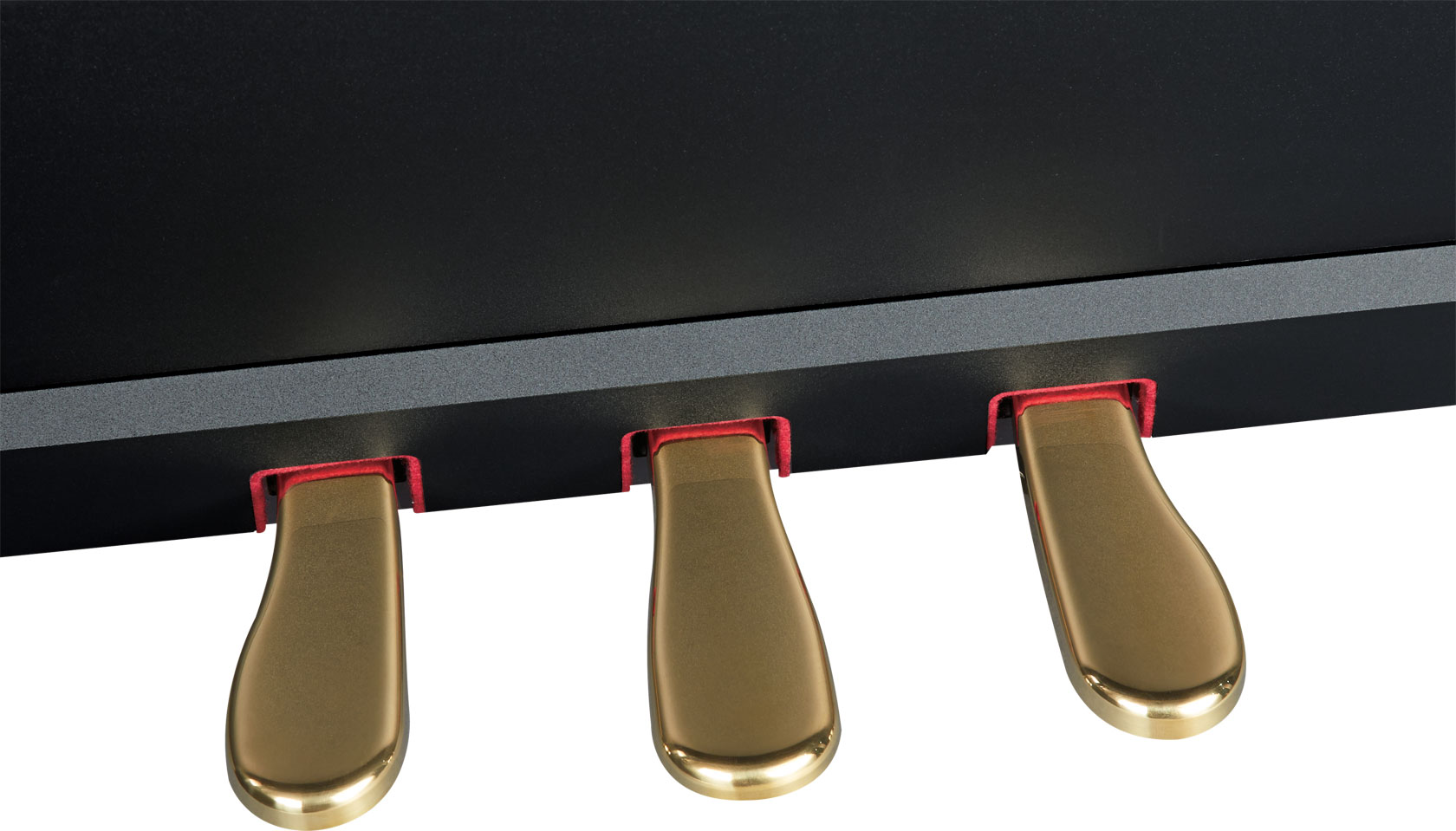 Color — Roland HP506 CB (Contemporary Black), Roland HP506 SR (Simulated Rosewood), Roland HP506 CB (Polished Ebony),
Warranty — You will receive parts & labor warranty of 2 years and additional 3 years of part warranty.