Kurzweil Artis 7 / Kurzweil Artis 7 / Kurzweil Artis 7 Compare Sound & Function —Digital Piano Best Review..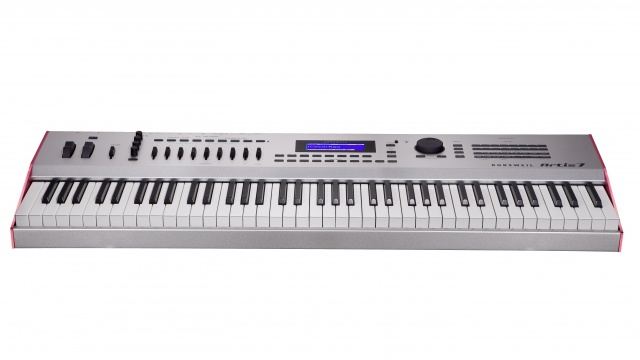 The Kurzweil Artis 7 is a compact 76 Key Stage Piano astonishing sound and dependability.
The Kurzweil Artis 7 is the most valuable and popular stage piano widely used by hobbyists, professionals, pianists, and performers.
Once you lay your hands on the exceptional keyboard of the Kurzweil Artis 7, you will be instantly attracted by it's meticulous design.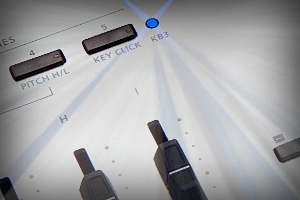 The modern design is actually not the only excellent thing about the Kurzweil Artis 7.
This amazing stage piano's actually designed to contain the most convenient controls.
You may just take it from me. But let me explain as well.
Kurzweil Artis 7 is modeled after classic Hammond, Vox and Farfisa organs.
Priced at $1695.00, the Kurzweil Artis 7 features all the controls you want and more, including 9 realistic drawbars: The 3-Band Master EQ, Easy Access Transpose Buttons, Easy category and Program/Multi selection, Multis ….. and much more! Easy Category and Program/Multi Selection
With many different controls, functions, exceptional sound chip, and the world's most dynamic action system, The Kurzweil Artis 7 would be the digital piano that can fulfill your fantasy.
Artis 7 Sound
The sound of the Kurzweil Artis 7 is recognized world-wide as one of the most purest sound producing digital piano.
The Kurzweil Artis 7 brings dynamically allocated 128 polyphony.
Kurzweil Artis 7 however does not have a built-in speaker as a stage piano.
Thus, it is recommended that a high quality headphone or a high quality speaker be used.
What we can talk about is the sound chip of the Kurzweil Artis 7. The sound chip of the Artis 7 is known to be worlds best sampled and programmed sound since it features the best of the PC3K and the KORE64 sounds.
Unleash the musician inside of you through the PC3K pack and the KORE64 collection in addition to the new piano, Vintage Electric pianos, Clavinets, Sythesizers, rich and realistic String Selections, Orchestras, Guitars, Percussions and more.
Artis 7 Touch & Action
Kurzweil uses the Fatar TP-8 semi-weighted action which is the best action you can ever find on Kurzweil Pianos.
This is also known as the 76 note semi-weighted action with velocity sensitive keys.
The Fatar TP-8, or the A.K.A., 76 note semi-weighted action with velocity sensitive keys is really a self explanatory keyboard.
In other words…
Kurzweil Artis 7 uses the Fatar TP-8, which has 76 notes on the keys and they are specially designed with semi-weighted action keys that can give comfort to performers.
The velocity sensitive keys recognize the strength at which key is pressed and the keyboard will react with one of the greatest responsiveness.
In simpler words…
This keyboard is the king of all digital piano actions out there.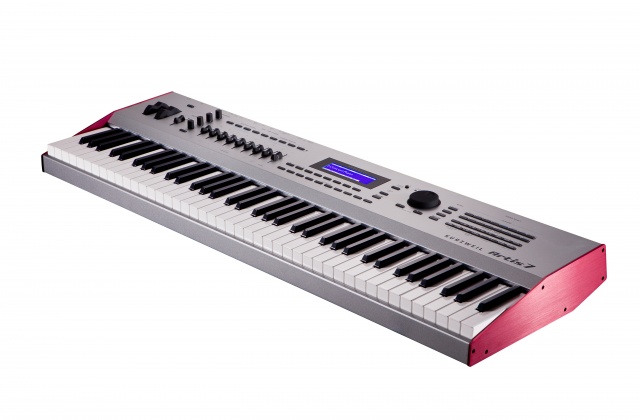 Function
Kurzweil Artis 7 has many functions that can satisfy the users.
Sound| Kurzweil Artis 7 has extensive and expressive sounds including award winning New German Grand Piano, all taken from the PC3and the KORE 64 expansion.
Layer| With this technique, you can play two different sounds simultaneously on one key. You will be able to play piano and string sound or piano and organ sound at the same time. You will be able to make the performance more beautiful and will give you more enjoyment. Kurzweil offers a quick layer option with easy access and adjustable relative volume.
Split| You can play two different instrument sounds on each hand within a keyboard. For example, left hand can play vibratone, right hand can play piano; it gives effect of one person playing two different instrument sound. Kurzweil offers a quick split option with easy access and adjustable relative volume.
Programs & Multies | Kurzweil Artis 7 has over 256 factory programs as well as 256 user programs. 256 factory-craft multies that features up to 4 independent zones: Split/Layer, extensive MIDI control, individual zone volume and mute control. You can also add in 256 user multis as well.

256 Factory Multis

256 Factory Programs

Transpose | You can easily harmonize with different instruments with this function.

Easy Access Transpose Buttons

FX Engine| with the special powerful FX Engine, you have options of Reverbs, Delays, Choruses, Flangers, Phasers, Distortions, Rotary Amplifiers, Compressors and More.

Powerful FX Engine

Other functions include LCD screen, 22 Programmable Physical Controllers, Front Panel 3-Band Master EQ, MIDI Controller, USB connector that connects to PC/Mac/Flash Drive and more.
Artis 7 Options
Options for Kurzweil Artis include variety of x-stand and x-benches you can purchase separately.
Artis 7 Warranty
Warranty coverage of Kurzweil products are 2 year part and labor warranty plus parts warranty of 1 year. Totaling at 3 years of warranty.
Artis 7 Finish
The Kurzweil Artis 7 comes out in only 1 color. Which is whitish silver.
---
Kurzweil Artis 7 Specification
****Trouble seeing the specification table on your gadget? Here is the original specifications page: http://kurzweil.com/product/artis7/specs/
Keyboard:
76 note semi-weighted action with velocity sensitive keys.
(Fatar TP8)
Display:
240×64 pixel monochrome LCD with front-panel contrast adjust.
Polyphony:
128 Voice Polyphony, dynamically allocated.
Multitimbral:
16 parts (one per MIDI channel).
Quick Split/Layer:
Easy access with adjustable relative volume (up to 4 zones).
Factory Programs:
256 stunning factory Programs featuring the all new German Grand Piano along with a wide selection of sounds from the acclaimed PC3 and KORE 64™ expansion.
User Programs:
256
Factory Multis:
256 factory-crafted Multis – featuring up to 4 independent zones.
User Multis:
256
General MIDI:
No
Master EQ Section:
Dedicated front-panel 3-band EQ with sweepable mid and on/off switch.
Effects:
• Over 1000 complex effect chains, incorporated into programs featuring our award winning effects – reverbs, delays, chorus, flange, phaser, EQs, distortions, rotary speaker simulators, compressors, and more.
• 16 total FX units
(chains can not be edited, but a chain can be selected in Multi Mode.)
Controllers:
• Front panel-mounted pitch and mod wheel
• 9 front panel sliders
• 9 KB3 control switches/control/zone mute switches
• 1 variation switch
• 2 transpose switches
• 2 switch pedal inputs** (1 switch/sustain pedal is included)
• 1 continuous control pedal input
(** Each switch pedal input supports a single or dual switch pedal, or a single half-damper* pedal. Half-damper for MIDI output only.)
Analog Outputs:
• Two 1/4″ balanced TRS analog (24-bit DACs)
• +21dBu maximum output
• 400Ω balanced source impedance
Audio Inputs:
One stereo 1/8″ back-panel input for connecting your favorite MP3 player or other audio source for accompaniment playback.
Headphones:
• 1 rear panel 1/4″ headphone output
• 130mW into 32 ohm headphones.
MIDI:
In, Out
USB:
• Complete MIDI functionality over USB
• User program/multi file transfer to/from PC/Mac/Flash Drive
• Operating System updates from PC/Mac/Flash Drive.
FREE OS Updates:
OS updates over USB and/or Flash Drive.
Included Accessories:
Power cable, Switch pedal, USB cable, (4) self adhesive feet.
Height:
(4.37″) (11.1cm) (with bottom feet and knobs (4.88″ / 12.4cm)
Depth:
(14.17″) (36.0cm)
Length:
(42.4″) (107.7cm)
Weight:
(27.7 lb.) (12.6 kg)
Power:
Internal Power Supply, free voltage 100-240V AC 50-60Hz
Visit Las Vegas Music or call 1-888-355-0628 for the best price!!!